Christmas Present Earrings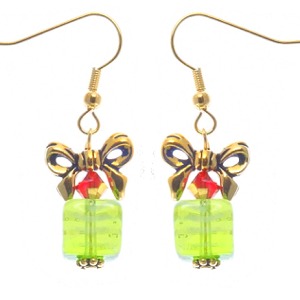 To make these earrings you will need.
2 Green Striped 9mm Lampwork Rectangle Beads
2 Light Siam Swarovski 5mm Bicones
2 Bow Beads (Gold Plated)
2 Beaded Spacers 4mm (Gold Plated)
2 Gold Plated 2 inch head pins
2 Gold Plated Fish Hook Ear Wires
Chain nose pliers
Round nose pliers
Wire cutters
If you are not sure what any of these items are please have a look through our jewellery making glossary.
Instructions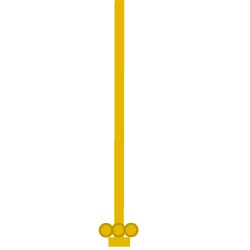 Step 1
Thread one of the 4mm beaded spacers onto one of the headpins.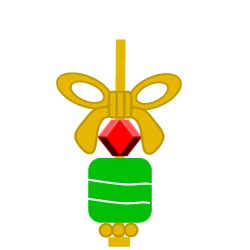 Step 2
Then thread on:
1 x Lampwork Rectangle Bead
1 x 5mm Swarovski
1 x Bow Bead
Trim the wire to 1cm above the top of the bow bead.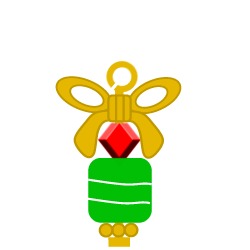 Step 3
Turn a simple loop at the top.
Try to get the loop as closed as possible so that the end of it meets the wire coming out of the top of the headpin.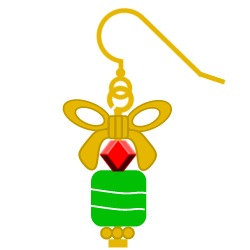 Step 5
Repeat to make the other earring.